Our FY22 carbon footprint continues to be based on our previous approach (Scopes 1 and 2 and limited Scope 3) and baseline year of FY19, with customer journeys included in our Scope 1 emissions.
We currently have limited control over our Scope 1 customer journey emissions. Guidance on which emissions fall under which Scope is rapidly evolving, and our allocation of our customer journey emissions under Scope 1 may change in the future. In the following graphs we have therefore included customer journey emissions in Scope 1, but have also reported them separately for consistency with previous years.
COVID-19 has continued to have a profound impact on our emissions in FY22, particularly on customer journey emissions in New Zealand. In this COVID-19 context, in FY22 group-wide operational emissions across all business units fell a further 6% from FY21, with a total decrease of 50% against our baseline year of FY19. We have also seen a 31% reduction in customer journey emissions on FY21, a total decrease of 51% against our baseline year of FY19.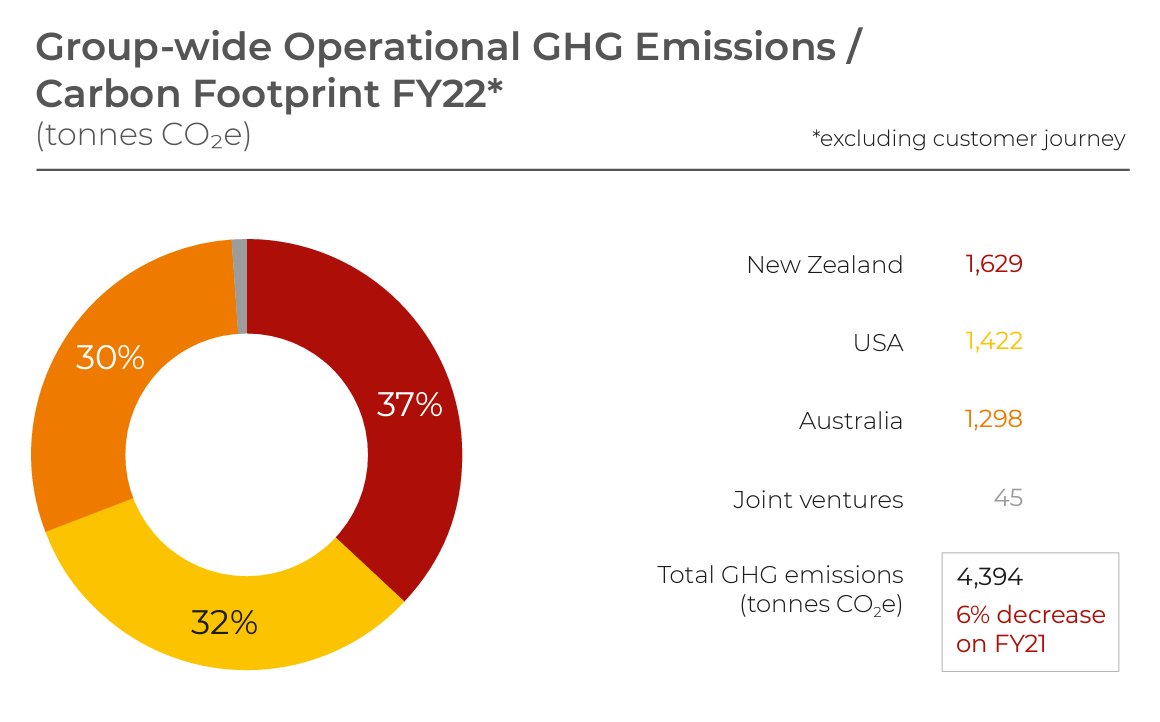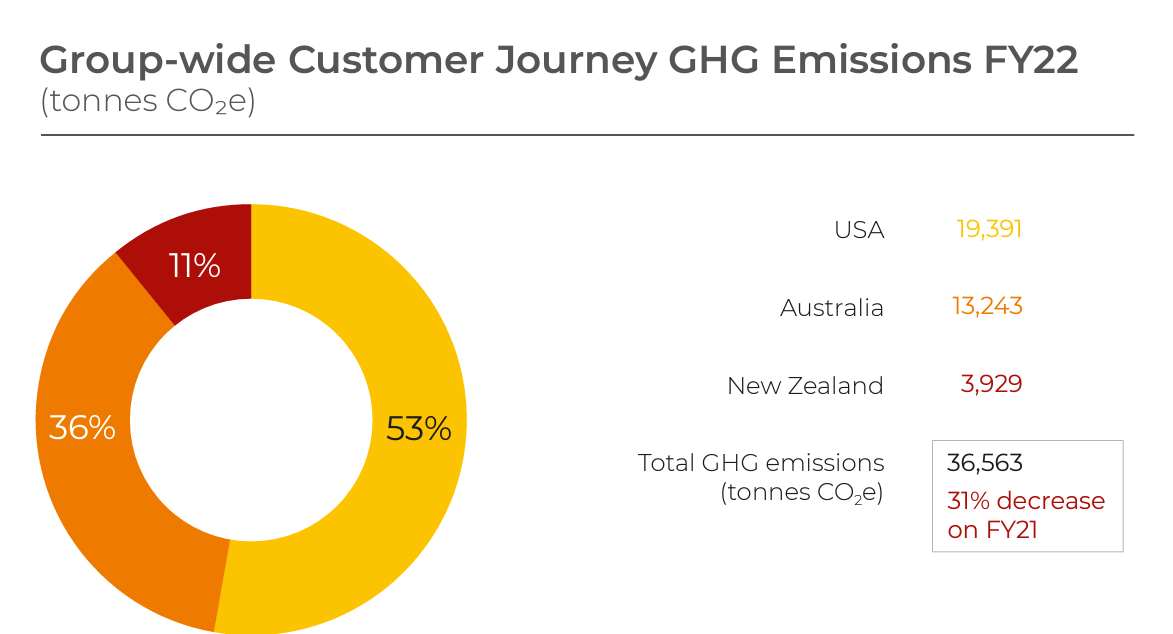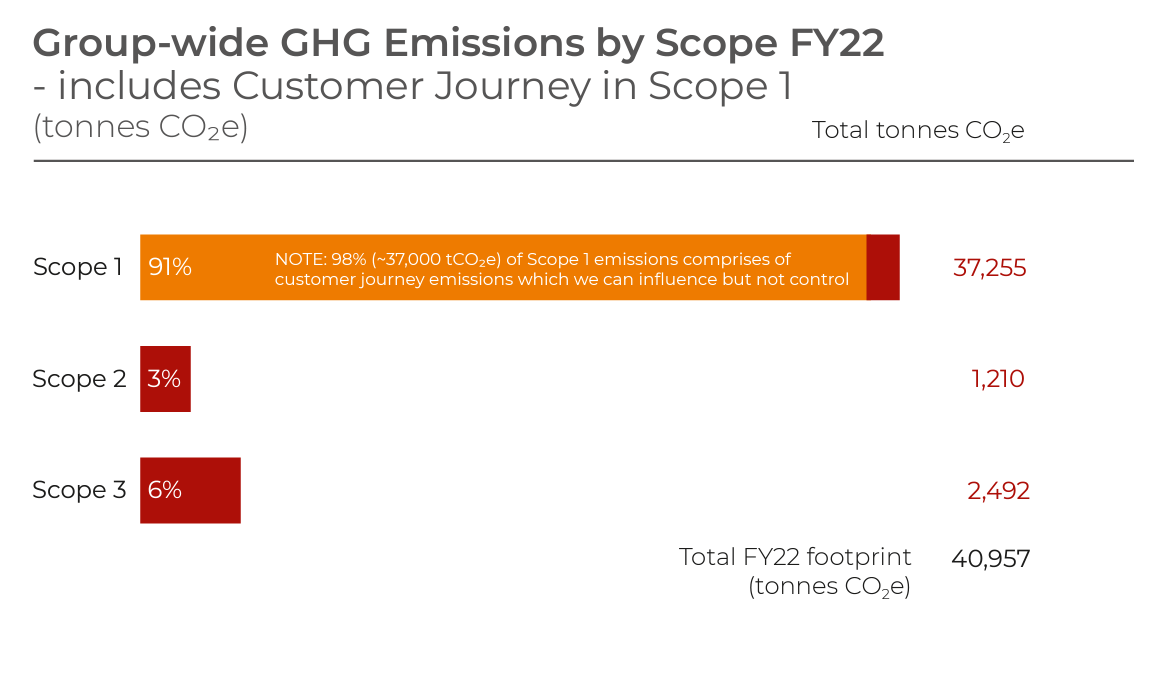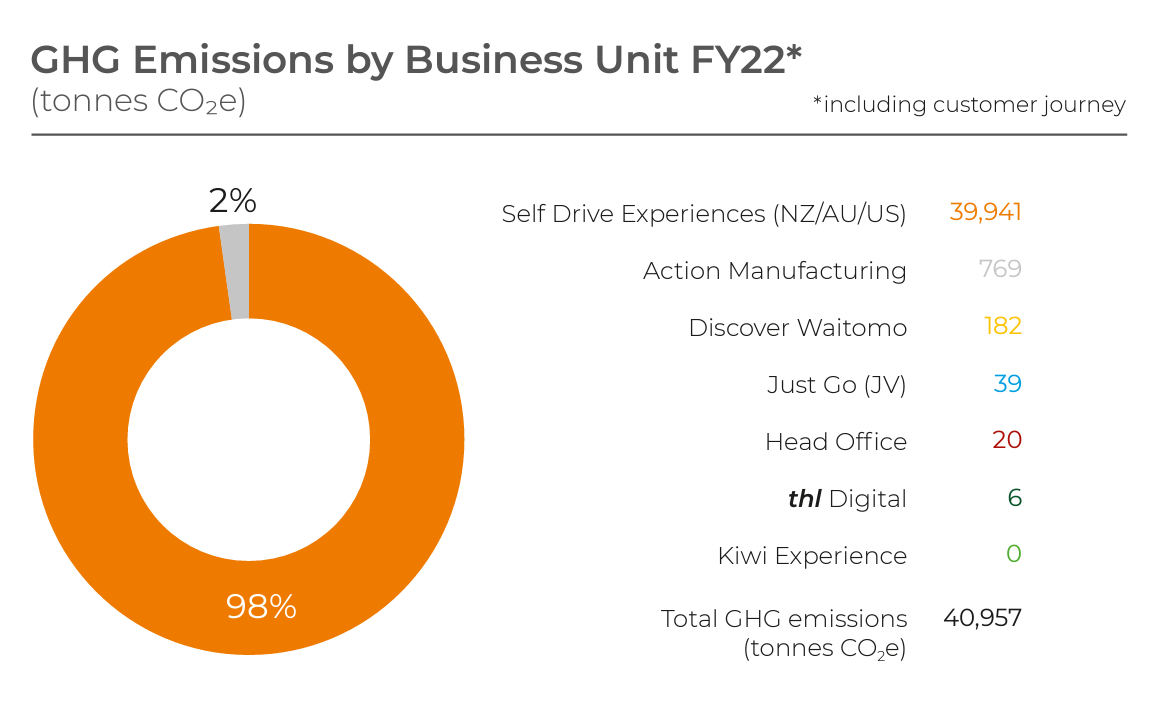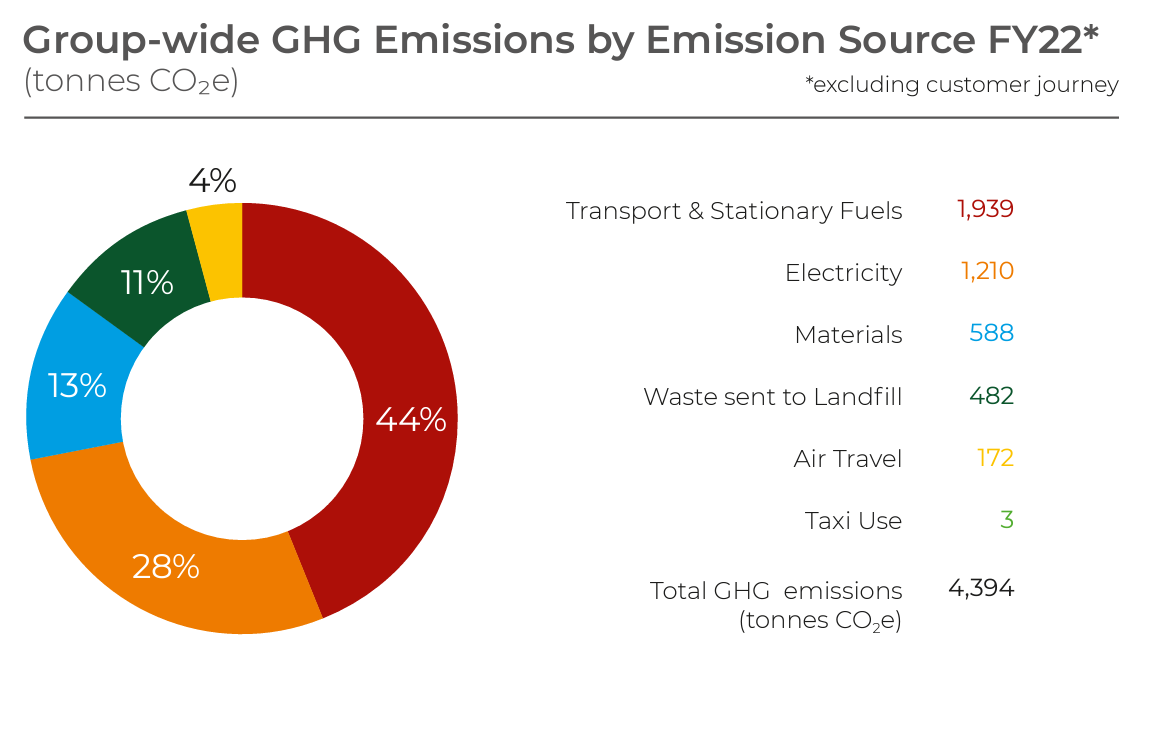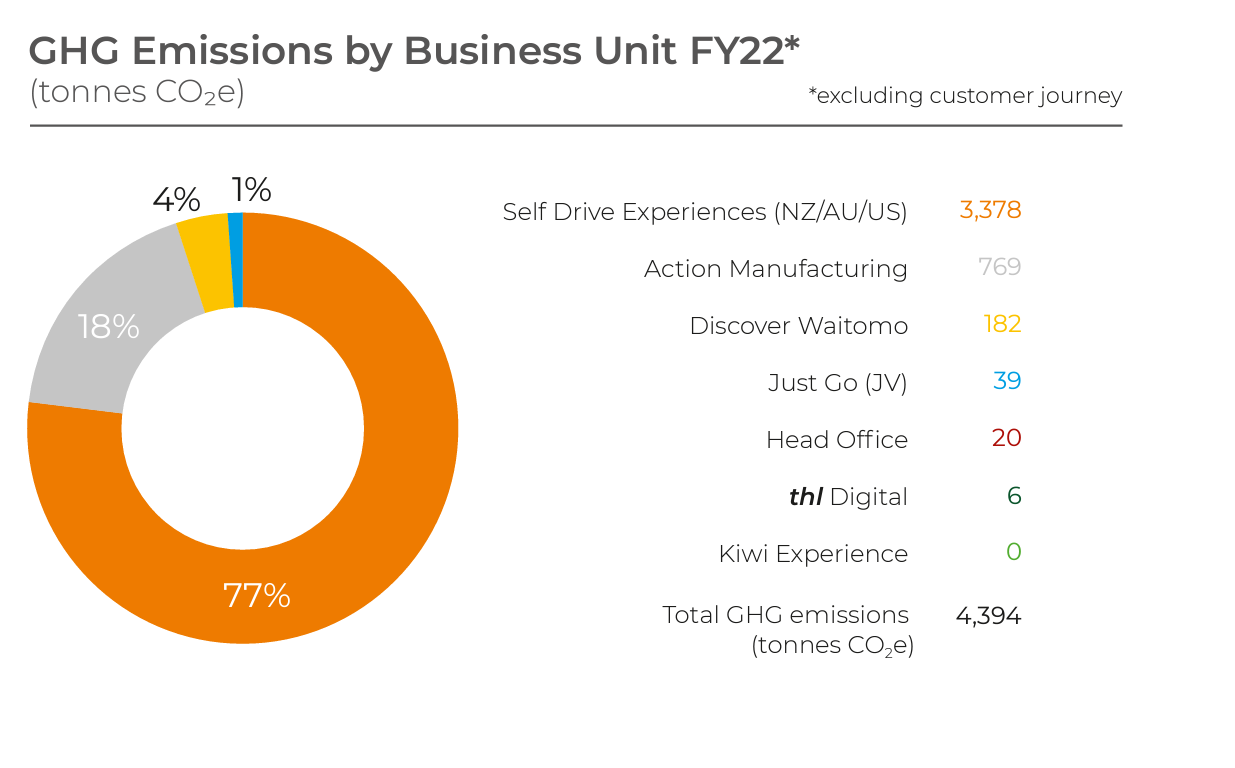 Scope 3 emissions
As with many businesses, our Scope 3 emissions dominate our restated baseline footprint, comprising 70% of the total footprint. While we may be able to influence our upstream supplier emissions, we do not control the emissions of our vehicles once they are sold. Key to addressing this challenge and having more influence on emissions from sold products in the future, is our Future Fleet programme which aims to transition our fleet to low and no-emissions vehicles as quickly as feasibly possible.
In order to adopt a meaningful science-aligned carbon target for our Scope 3 emissions, we will continue to update our view and approach to Scope 3 GHG targets as we work with partners in the supply chain to collectively ensure a systemic approach to addressing the issues and identifying solutions. We need to work together to establish realistic decarbonisation pathways linked to genuine, scalable technological innovation.
We have been starting to engage key stakeholders in our shared Carbon Challenge including our crew, peers, customers and suppliers, including vehicle manufacturers (OEMs). Our Scope 1 and 2 target and development of a Scope 3 target have been approved by the thl Executive team and the thl Board.